Germania Pet Travel Policy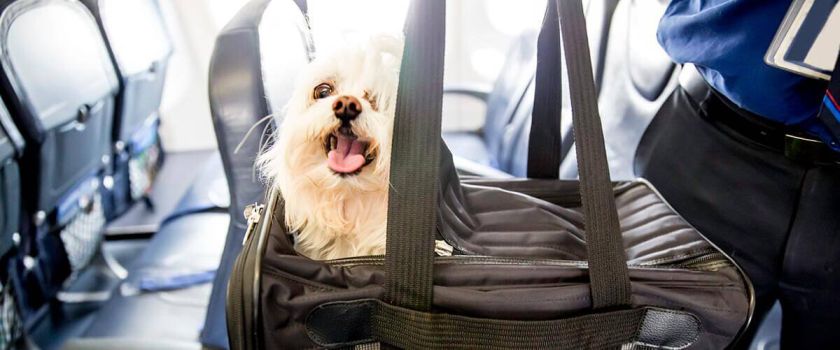 Germania has filed for insolvency. Flight operations are terminated. Further information: www.flygermania.com/en-de/
Germania is a German airline based in the capital city, Berlin. They welcome dogs in the cabin and hold on most of their flights.
For detailed Information call (+49) (0) 30-610-818-000 or (+44) 1293-784-960 for more information.
General Information
Pet Reservations
You need to register your pet at least 48 hours before your departure time. You can contact them directly at (+49) (0) 30-610-818-000. The Customer Service Representative will be able to inform you as to the space available on board for your Pet.
Remember, international rates will apply for this telephone call. You will need to bring a valid pet passport, vaccination certificate, and health certificate. Animals are not allowed to fly to/from the UK in the cabin or the hold, Iran in the hold, and animals flying to Iceland will require permission from the embassy before travel.
Pets in the Cabin
Small dogs and cats are welcome in the cabin if the combined weight of the pet and carrier is under 13 lbs (6 kg).
You can't book an additional seat for your pet, instead, the animal should stay stowed underneath the seat in front of you in their carrier for the flight's duration. The pet fee for animals traveling in the cabin is €60.00 per journey.
Pets in Checked Baggage
Dogs and cats that exceed 13 lbs (6 kg) may be accepted for travel in the cargo hold instead. The transportation of pets in this manner is not available on every route, so it is important to contact them beforehand to double check yours. The cost of this service on routes where they do allow your pet to travel in hold is € 100.00 for animals weighing up to 44 lbs (20 kg) and €125.00 for animals weighing over this amount.
Carrier Guidelines
For pets traveling in the cabin, carriers should not exceed 21″ x 16″ x 8″ (55 cm x 40 cm x 20 cm). For pets traveling in the hold, carriers must be leak-proof and escape-proof. The animal must be able to stand and lie down normally inside. Water and food containers that can be filled from the outside must be attached to the box, although the containers must be empty during the flight.
Germania has filed for insolvency. Flight operations are terminated. Further information: www.flygermania.com/en-de/