Protaras Cats / Protaras Strassen Katzen
If you DO make a Contribution with any Payment Method please let me know so that I can acknowledge it.
DEUTSCH/GERMAN VERSION WEITER UNTEN/BELOW
First UP: I know there are A LOT of  Shelters, Individuals and Animal Lovers asking for financial Help. This is just another one. There are ALSO a LOT of Scams going around, so be careful WHERE you donate to.
Not everybody can do everything!
I live in Protaras (Cyprus) and can feed some, but not all Street Cats here.
The Situation is getting bad, No or hardly any Tourists. Not many Flights are coming to Cyprus in the Winter Period.
Streets are empty, Cats are starving.
The Weather (so far) is not too bad yet but soon it will get worse, with January/February being the worst months with Rain , Cold, and sometimes even a little bit snow or hail.
Luckily I am still in a position to buy quite a bit Cat-food myself but sooner or later it will get tight.
There are quite a few other "Cat Feeders" in this Protaras Area, and all of them will struggle with getting enough Food for their Areas of Feeding.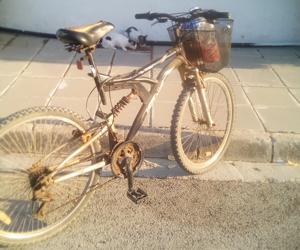 I am feeding around the Green Bay, Lombardi, Mesogios, Coralli, Figtree Bay and Capo Bay Areas. Some are overlapping with other Feeders.
20kg Bags of Cat Food vary in Price from around €26.00 upwards. You can help feeding the Stray Cats of Protaras (at least in the Area I cover) by donating a little bit. Every cent helps to buy Cat Food.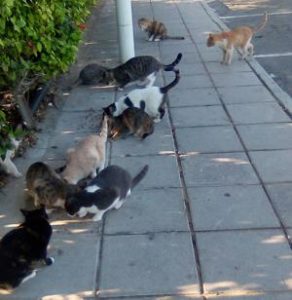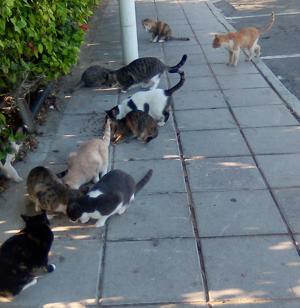 Or you can donate directly to one of the Suppliers like Anna Aletras at TRCI Pet Food Cyprus and let them know for whom the Donation is (flightparent). They will then deliver free of Charge to me.
Cebican Dry Cat Food 20kg
Mera Classic Cat Food 20kg
Dry Cat Food 20kg
If-by chance- I should receive more Food that I need, I will just pass it on to some other Feeders in this Area.
NOTE: ALL DONATIONS WILL BE EXCLUSIVELY USED FOR CAT FOOD!

Click on the PayPal Donate Link below to help.
Other Ways to help:
PAYPAL info@flightparent.com
REVOLUT +357 97682182
REVOLUT  http://revolut.me/manfreyof
BANKOFCYPRUS QUICKPAY 97682182
BANKOFCYPRUS ACCOUNT CY91002001950000357005473468
Thank you!
Zuallererst: Ich weiß, dass es eine Menge Tierheime, Einzelpersonen und Tierfreunde gibt, die um finanzielle Hilfe bitten. Dies ist nur eine weitere. Es sind auch viele Betrügereien im Umlauf, also seien Sie vorsichtig, WO Sie spenden.
Nicht jeder kann alles tun!
Ich lebe in Protaras (Zypern) und kann einige, aber nicht alle Straßenkatzen hier füttern.
Die Situation wird immer schlimmer, keine oder kaum Touristen wegen Coshit-19, Es kommen fast keine Flüge nach Zypern. Die Straßen sind leer, die Katzen sind am hungrig!
Das Wetter ist (bisher) noch nicht allzu schlecht , aber bald wird es schlimmer werden, Januar/Februar sind die schlimmsten Monate mit Regen, Kälte und manchmal sogar ein wenig Schnee oder Hagel.
Glücklicherweise bin ich immer noch in der Lage, selbst Katzenfutter zu kaufen, aber früher oder später wird es knapp werden.
Es gibt auch ein paar andere Tierliebhaber die hier in diesem Protaras-Gebiet füttern, aber alle werden Schwierigkeiten haben, genügend Futter für ihre Futtergebiete zu bekommen.
Protaras Straßenkatzen:
Ich füttere in den Gebieten Green Bay, Lombardi, Mesogios, Coralli, Figtree Bay und Capo Bay.
Einige überschneiden sich mit anderen Leuten die auch füttern.
20kg-Säcke Katzenfutter variieren im Preis von etwa 22,00 € aufwärts. Sie können die Fütterung der Streunenden Katzen von Protaras (zumindest in dem von mir abgedeckten Gebiet) durch eine kleine Spende unterstützen. Jeder Cent hilft beim Kauf von Katzenfutter.
Oder Sie können direkt an einen der Lieferanten wie Anna Aletras bei TRCI Pet Food Cyprus spenden und ihr wissen lassen, für wen die Spende ist (flightparent). Sie werden dann kostenlos an mich liefern.
Sollte ich zufällig mehr Futter erhalten, als ich benötige, werde ich es einfach an andere Tierliebhaber in diesem Gebiet weitergeben.
HINWEIS: ALLE SPENDEN WERDEN AUSSCHLIEßLICH FÜR KATZENFUTTER VERWENDET.
Klicken Sie unten auf den PayPal-Spenden-Link,(oben) um zu helfen.
Andere Wege um zu helfen
PAYPAL: info@flightparent.com
REVOLUT: +357 9768218
REVOLUT  http://revolut.me/manfreyof
BANKOFCYPRUS QUICKPAY 97682182
BANKOFCYPRUS ACCOUNT: CY91002001950000357005473468
Vielen Dank!