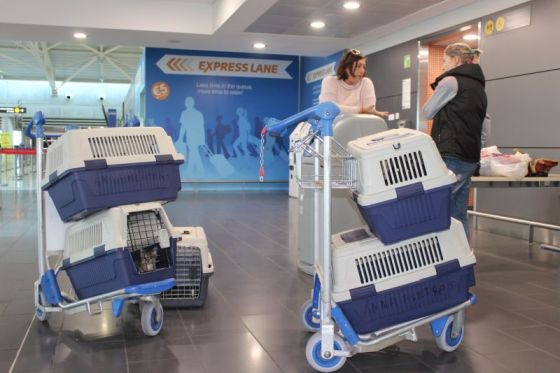 We flew to Amsterdam (via Athens) to take 10 Kittens to their New Home (or Fosterhomes) in the UK.
Anna Aletras  from Disabled  Kittens and Cats from Cyprus arranged all the Paperwork, found Homes and did all the other necessary things for this to happen.
Irina Mironova (and her Sister) got up early to help with the Check In at Larnaka Airport (when she wasn't smoking outside :) )
All went well, Kittens transferred in Athens to next Plane on the Way to Amsterdam. There we handed the "Cargo" over to Dave from Home from Home Pet Transport
Dave has a specially kitted out Van for Pet Transport and took them from there via the Chunnel to the Uk where they got delivered to their new Owners during the next Day.