Completed:
We took 1 Dog and 4 Cats to their new Homes in Germany and for a better Life.
Berlin is worth a trip, BUT a bit far from the new Berlin Brandenburg Airport. So I stayed a bit closer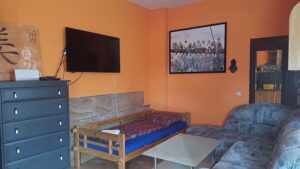 to the airport in Schönefeld / Waltersdorf in the PENSION SXF.
Very easy and quick to reach from the Airport by BUS 735 or 736.Outside Terminal 1 (€1.70).
Get off at Waltersdorf-Berliner Strasse.
The Reception was closed when I got there but 5 minutes later the very friendly Lady came out and showed me the Room. First thing I noticed was: The Central Heating was on and the Room was nice and warm.
Berlin ist eine Reise wert, ABER vom neuen Flughafen Berlin Brandenburg ein wenig entfernt. Deshalb blieb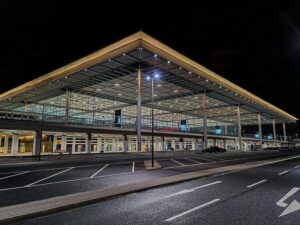 ich ein bißchen näher am Flughafen in Schönefeld / Waltersdorf in der PENSION SXF
Sehr leicht und schnell vom FH zu erreichen mit BUS 735 oder 736 (€1.70)
Waltersdorf-Berliner Strasse aussteigen.
Die Rezeption war geschlossen, als ich ankam, aber 5 Minuten später kam die sehr freundliche Dame heraus und zeigte mir das Zimmer. Das erste, was mir auffiel, war: Die Zentralheizung war an und das Zimmer war schön warm.
This Flight is now full
Animal Rescue Flight to Berlin
Some Spaces are available on Ticket Share Basis for Animals in Hold.