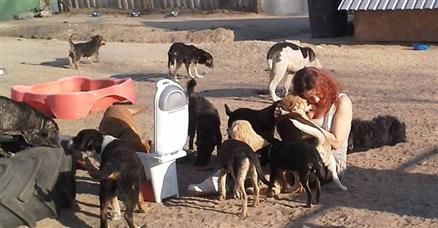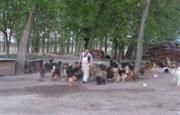 Tanjas Tieroase is a small, family-run association founded in 2017 with the help of friends Michael Jackel and Ulrich Heinzelmann. Before the foundation of the association, animal lovers came together to make a difference in the field of animal welfare.
Friendships have developed through the welfare or better said through the suffering of the animals.
In order to continue this daily task, the association was created. In this way, urgently needed donations can be collected and donation receipts can be issued to our "animal friends".
The association is currently in charge of a private station in Hungary "TIEROASE HUNGARY".
Two of the members live there permanently. They are the good souls of the oasis, because many years ago they packed their suitcases in Germany to bring all this to life.
The project enables us to collect first hand insights by active cooperation, and provide help where it's needed on the ground in Hungary. Here you can see for yourself what it means to live FOR & WITH the animals. Help is always welcome.

On site are dogs, cats, goats, a donkey, sheep. Many needy animals have already found refuge on the oasis in Hungary. Often, Euthanasia would have been the other alternative. Anyone who believes that this is only about animals from Hungary is wrong. Animal protection is practiced here WITHOUT borders. Maltreated, ill, tortured, abandoned or injured animals from Germany, Austria, Romania, Croatia, Spain and of course Hungary have found their place here.
Here they can find their way back to life and/or learn again to be cat or dog. Also blind, "three-legged", paraplegic and incontinent and sick animals are cared for. These so-called street animals are ALL Welcome.
You think Tanja's project is great and want to help her directly?
You can donate to Tanja's Tieroase here safely via a direct PayPal Link