CopsCats Table Top Sale! Date for your Diary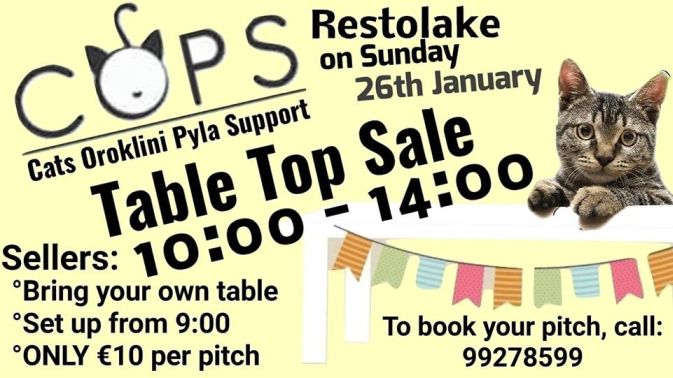 CopsCats Table Top Sale!
It's time to clear out that cupboard and sell it at our table top sale! Not only will you be making space for new things, you'll be making yourself some money too! And at €10 for your space, you'll be helping the cats at the same time! Call the number below to book your space. See you there!