De Poezenboot / The Catboat
The Catboat Amsterdam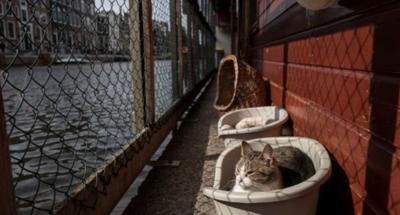 The Catboat is a non-profit organization that is financially supported by donors. They do not receive grants from the Amsterdam municipality , a town district or any other government departments. It sounds cliché, but it's true: without your donation and support we wouldn't stay afloat! Thanks to a team of very caring volunteers who help in getting abandoned and owner surrender cats become healthy, sterile, vaccinated and chipped, we can do our job and find a suitable and loving home for them.
The Catboat regularly takes in stray cats and owner surrendered cats.
The owners and finders of these cats cannot afford to contribute financially which implies that all costs fall to the Catboat.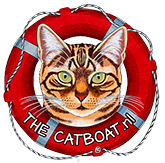 To learn more or contribute with a Donation please see their Website (both Dutch and English)