Measuring your Cat or Dog for a Pet Crate for Travel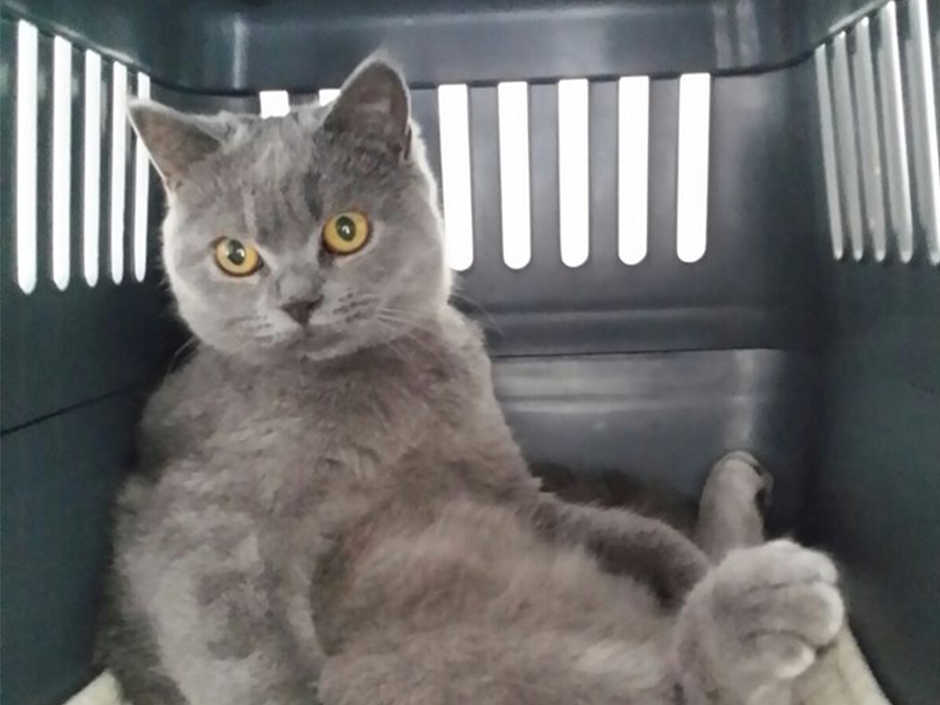 Whether you are traveling by car, ship or plane, you will need a well-built pet crate that will serve to keep your pet safe and comfortable while traveling. Don't risk your pet escaping its crate. Get a quality, well built crate for your pet!
Before ordering a crate, please bear in mind  the following:
1. Measure your pet accurately using the diagram below
2. Use your pet's measurements to select a suitable crate using the chart below
Measuring a pet can be difficult with a tape measure. We suggest that you use a piece of string, then measure the string after taking the measurement.
Measure Your Pet
First, measure your dog or cat from tip of nose to base of tail. Do not include any part of the tail in your measurement. This is measurement A.
Then, measure from the elbow joint in the forearm to the ground. This is measurement B.
Then measure across your pet's shoulders. This is measurement C.
Then, when your pet is standing erect, measure from the top of your pet's head to the ground. Add the measurement from the top of the head to the tip of your dog's or cat's ears if the ears are held erect. This is measurement D.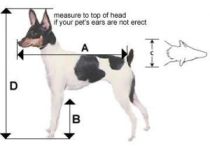 Kennel Length: = A + 1/2 B*
Kennel Width: = C x 2*
Kennel Height: = D*
*NOTE: These are minimum measurements specified by IATA. Individual airlines can increase these measurements. Pet owners are encouraged to verify crate requirements with their airlines if traveling internationally.
Snub-nosed pets need a minimum of 10% additional dimensions.
Some Airlines DO NOT transport ANY KIND of Snub Nosed Breeds.
Select Your Crate
Below are the interior measurements of the Petmate Sky Kennel crates. (Other Crates from various Manufacturers are available online.)These are some of the best crates made today for pets traveling in the cargo hold of an airplane. Their doors are strong and their ventilation openings are covered with wire bars to prevent your pet from escaping. Determining the best crate for your cat or dog .

| Crate Size | IATA Type | Interior Dimensions |
| --- | --- | --- |
| Small | 0 | 17" long by 12" wide by 13" tall |
| Medium | 200 | 23" long by 16" wide by 19.5" tall |
| Intermediate | 300 | 28" long by 16" wide by 24" tall |
| Large* | 400 | 32" long by 22" wide by 26" tall |
| Extra Large* | 500 | 36" long by 24" wide by 28" tall |
| Giant* | 700 | 42.5" long by 30" wide by 32" tall |