Pets: allowed at no extra charge :)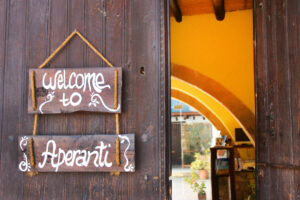 Aperanti Agrotourism is a traditional agrotourism in Cyprus which offers a homey Bed & Breakfast accommodation in the rural countryside.
Located in the picturesque village of Pera Orinis, it is only a 20-min drive from the Machairas Mountains and a 30-min drive from the city center of the capital Nicosia.
Aperanti is proud to be one of the few Pet Friendly accommodation in Cyprus.
​Bring along your furry friend to enjoy lovely walks in the countryside surrounding our village.
Our village is located in a unique and diverse countryside. By walking the nature path that starts from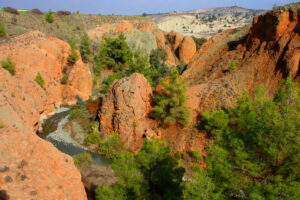 the village and depending on the season, you find yourself surrounded by citrus fruit trees, almond flowers, giant olive trees, crops and poppies, prickly pear cactus plants and other. The path leads you to the Tamassos dam, where you can relax and admire the mountains in the distance. At a short drive from the village you can admire peculiar geological formations and canyons, only found in this region of the island. If you prefer to cool down, the Machairas forest (only 20-minute drive) offers you several nature trails and picnic sites.
For people interested in cultural sightseeing, the archeological site of Ancient Tamassos and the monastery of Saint Irakleidios are within walking distance from the village. Some Byzantine churches (UNESCO heritage sites), such as Panayia tou Araka and Stavros tou Agiasmati are also in close proximity (30-45 minutes by car).