Wine & Cheese Buffet in aid of…
A Wine and Cheese Buffet will be held in Aid of Ammochostos Dog Rescuers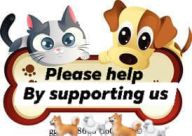 How about a fun evening of Wine and cheese buffet with the Kit Kats.
Friday evening 25th October. 6 o'clock.
We are raising funds for The Ammochostos Dogs and a Local Cat Program.
To be held at..Ann & Roys House, 19 Castalia Gardens , Aiya Thekla, Five Euros Ticket includes wine and cheese buffet, and special ticket prize. Lots of raffles prizes and try our fabulous wheel of fortune. Everyone welcome.including hubby's..