Rescue Flight to Munich 27.May 2021
10 Cyprus Rescue Cats (Lexi, Crossy, Zorro, Richi, Bamboo, Bolt, Viviane, Prince, Cindy and last but not least BooBoo ) had a chance of a better life in Germany and Italy.
Flight to Munich was arranged with Aegean as we can take 5 Pets per Person with that Airline. (Other Airlines take less Pets per Person)
Some of the Helpers and Adopters who made this possible: (Sorry, I  do not know all of them/you)
Tzi Tzi
Elzbieta Olejniczak Savva
Barbara Casselini
Natalia Losi
Sabine Brockerhoff
Juliett Posselt
John and Carmen Birdsall
Tina Reinke
Cetty
Thanks also to Silke at fellnasentaxi.de for taking some Cats further. (Fellnasentaxi.de is a Network of private Individuals who can provide suitable Pet Transport from any Airport in Germany to a final Destination.)
and many more you helped before and after.
My Wife, Yolande accompanied me on this Flight
10 Cyprus Rescue Cats on flightparent !
On a personal note and in case somebody else needs to fly to Munich and is looking for good affordable Accommodation: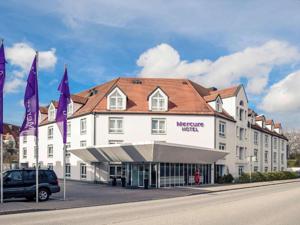 We stayed in FREISING at the Hotel Mercure, which was a better choice than going into Munich.Trains from Munich Airport to Munich HBF are € 11.20 one way, so for 2 People there and back to Airport it's nearly € 50.00.
Whereas going to FREISING just take the Bus (Nr 365) from the Airport at € 3.40.
The Hotel was excellent and Staff very accommodating and friendly. Right behind the Hotel is the Old Town (Altstadt-City Center)