Is a Farm Stay With Rescue Animals Your Idea of Heaven?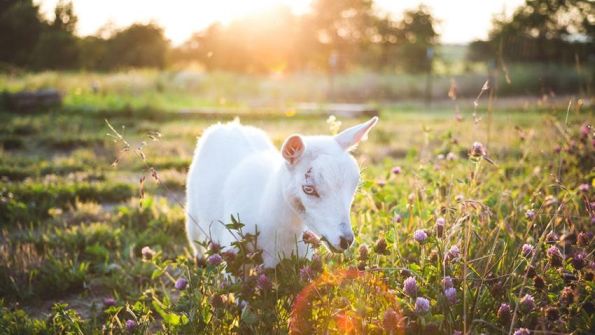 Ok, so this not not really in our Area (Europe)BUT it has got Relevance to Animal Rescue,so that's why we are posting it here.
If you want to experience Farmstays with Rescue Animals in Europe (with our without Rescue Animals) head over to Farmstay World
The year 2019 is the year of the pig, and we speculate that it's also the year of the vegan (how many dating profiles have bragged about animal-free diets recently?). With 55 percent of Americans vowing to eat more plant-forward diets this year, it's clear that our focus has shifted from consuming animals to cuddling with them. Lovers of all things furry can now stay overnight at farms that house and rehabilitate animals across the U.S. When you stay at one of these sanctuaries, you'll be guaranteed quality time with critters and contribute to the longevity of the farms' initiatives, so you can sleep even easier.
Farm Sanctuary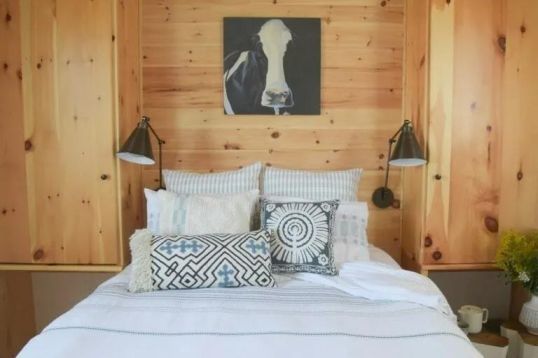 Watkins Glen, New York
Watkins Glen, New York
If waking up on a farm to sheep, pigs and cows awaiting belly rubs is your dream, let Farm Sanctuary in the Finger Lakes make it a reality. Beginning in the mid-'80s as an animal activist group (cofounder and president Gene Baur would sell vegan hotdogs out of a Volkswagen bus at Grateful Dead concerts and inform attendees about the injustices of factory farming), Farm Sanctuary now houses 800 rescue animals in its flagship location alone. Here, they are spared from slaughterhouses, factory farms and stockyards. Guests can visit the farm for the day and have a picnic (vegan, of course) or stay overnight in their tiny houses (starting at $160 a night). Farm Sanctuary also has a second location in Acton, California.
San Diego Farm Animal Rescue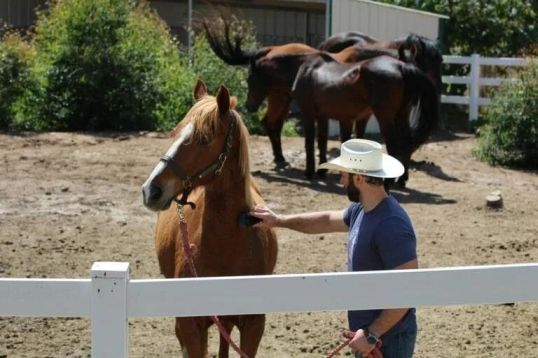 San Diego, California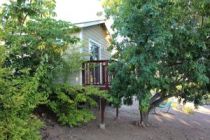 Just 15 minutes from the beaches of Encinitas, San Diego Farm Animal Rescue is a 501(c)(3) nonprofit that rehabilitates and finds forever homes for animals and advocates for sustainability through educational programs available to the public. Guests can stay in cozy cottages right on the farm, where 100 percent of your $99-a-night stay will go to the animals. You can play with and feed horses, pigs, chickens and roosters while you're there.
Animal Place
Grass Valley, California
Located in the Sierra Nevada foothills in California, this animal sanctuary, which started in 1989, is one of the oldest in the U.S. Meet Cleo the pig, Butterscotch the goat and more than 300 rescued animals who call this farm home. The guesthouse on the property accommodates up to 10 people (it's $750 to book the entire house, or you can rent individual rooms for $200 a night). The owners ask that you bring only cruelty-free products with you. You can book a stay in the guesthouse, which comes with a free guided tour of the farm and allows you to meet the animals, or a longer, private tour for $75.
Kindness Ranch
Hartville, Wyoming
Devoted to rescuing research animals, Kindness Ranch gives dogs, cats, sheep, horses and pigs a new lease on life on its 1,000-acre paradise. The ranch works to domesticate and rehabilitate animals that have only known labs and strives to find them forever homes. Opened in 2006, the ranch has rescued more than 1,000 animals and counting. Its pet-friendly one- and two-bedroom yurts can be reserved for $109 and $150 a night, respectively.
Reposted with permission from our media associate Modern Farmer.